I want to start with a cool idea I saw in a bushcraft magazine years ago, called the "Alpha Tent". An idea brought to us by this guy- http://www.alpharubicon.com/prepinfo/ponchotent.htm It's basically just a set of poles, fiberglass or aluminum, that you rig into your poncho to make a very quick, low profile shelter. You start with a pair of poles from a worn out or damaged dome tent, trim the sections untill you reach an over all length of 111". If the stem at the ends of the poles are too small to stay in the grommets of your poncho, you can build them up easily, this is where I differ some from the original idea. Get four red wire nuts(the ones with the wings work best) and drill a hole in the top of the wire nut just a hair smaller than the stem, drift out the metal threaded portion on the inside of the wire nut, and slide it on the end of the pole. Put the poles in each corner and move the crossing point to the center of your poncho in the hood opening, then lash the cross together.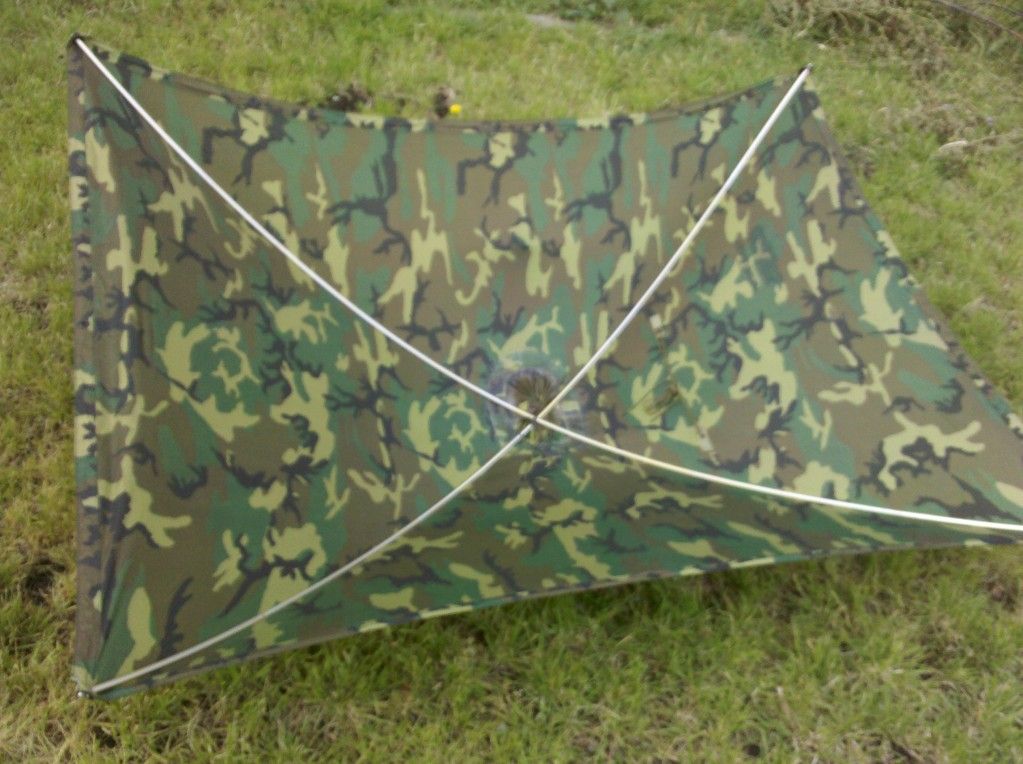 Two people can snap in another poncho as a floor, or snap two alpha tents together for a pretty solid shelter that gives way more room than the traditional poncho pup tent. You can also rig one up like a regular lean too with much more room and better weather coverage.
I figure someone might get some use out of this, since we all carry a poncho anyway(or should) and it's just too good to keep to myself.